120th Anniversary Campaign
Please Donate 

to VNSW's 120th Anniversary "Healthy at Home" Campaign!
Your donation will help us respond to growing community needs for home care, particularly during the ongoing COVID-19 pandemic.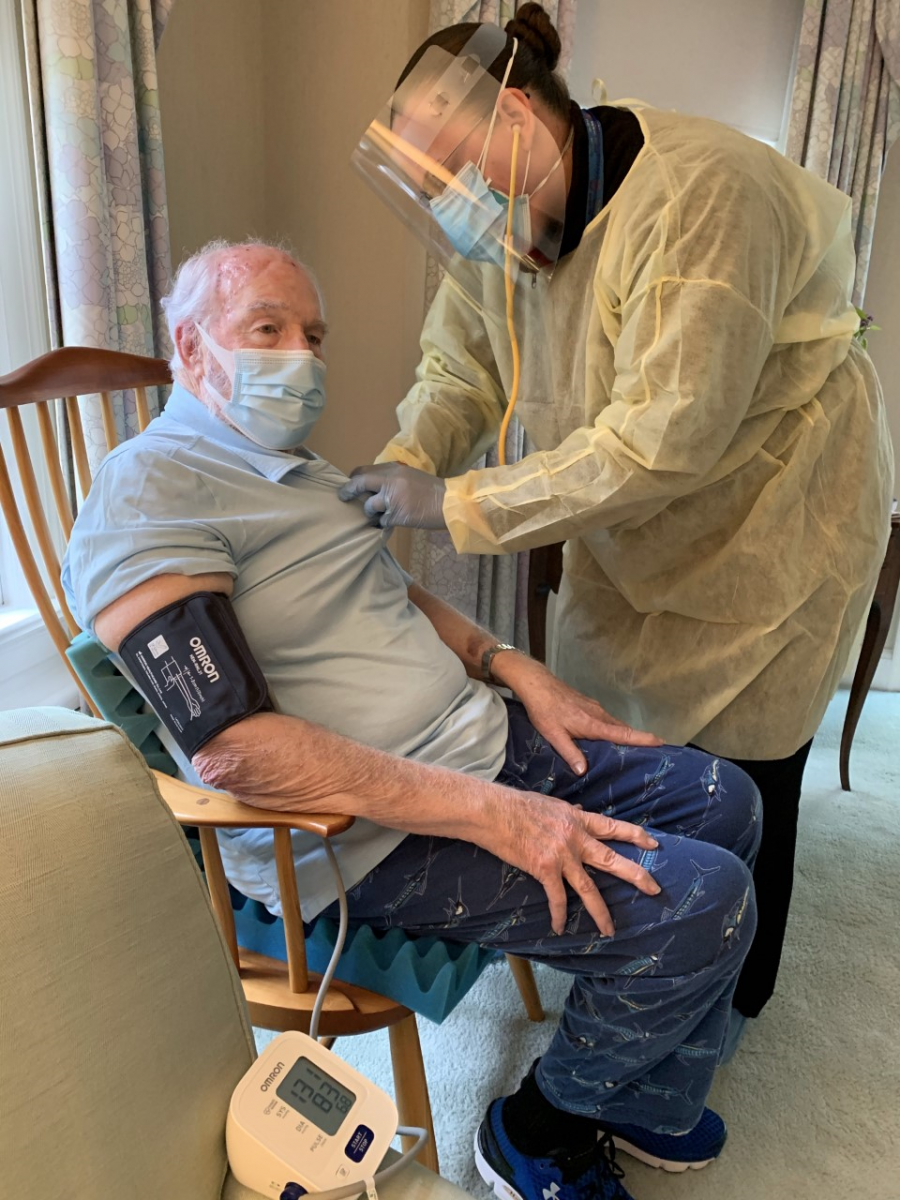 Over the past few months since the COVID-19 pandemic took hold, VNSW's "Home Care Heroes" have worked tirelessly -- at great risk to their own   health and safety -- to continue to provide the highest caliber of home care to the most vulnerable members of our community. Since March 2020,   our home care team has cared for over 250 COVID-19 positive patients in their homes, following their release from local hospitals. That number is   once again on the rise.
 As we nurse COVID patients back to health, we continue to provide vital care to thousands of other patients with a wide range of illnesses, injuries   and chronic health conditions. To ensure safety for all, our team applies the highest standards of infection control and teaches all of our patients and   their families how to avoid infection.
Meeting the Challenges of the Year Ahead...With Your Help.
 As we approach 2021, we are redoubling our efforts to preserve the health and safety of our patients and our community as COVID-19 continues to   affect our lives. Next year marks VNSW's 120th anniversary as the leading not-for-profit home healthcare agency in our region, providing high quality,   compassionate care to people of all ages, including the frail elderly and other at-risk populations.
 While the pandemic has brought with it tremendous challenges in caring for our patients safely in their homes, VNSW has been able to build on our   120 years of experience and innovation in home care to help our neighbors through these difficult times. However, to continue to do so -- we need   your help. With the steady decline in government reimbursements for our services, we rely on people in our community, like you, to help us provide   the care that thousands of individuals and families -- now, more than ever -- need and deserve. Our inability to hold our annual fundraising dinner in   2020 due to COVID-19 has also reduced our operating funds.
 Your tax-deductible donation to our 120th Anniversary Campaign will help us to keep our community "healthy at home" in the challenging year ahead with:
Additional Telehealth Remote Patient Monitoring devices to track patient vital signs and other health indicators remotely, increasing patient safety and the safety of our clinical team. Funding for this program is critical as Telehealth devices and services are not reimbursed by Medicare.

Personal Protective Equipment (PPE) to protect our patients and staff while providing essential in-home services to COVID-19 and other patients. These include N-95 masks, face shields, gloves, gowns and goggles.
To make a secure donation online, please click here.
VNSW has helped our community get through other crises, such as 9/11 and Hurricane Sandy.  We would not have been able to do so without community support -- your support -- during those difficult times.  Now, more than ever, we ask for your help once again to help us help you, your family, friends and neighbors through a safe recovery at home. Together, we will get through this stronger than before.