News & Events
News & Events
Lead Image:

VNSW Holds Job Fair/Open House - April 24th
Join our Team - Hiring all Disciplines, Flexible Schedules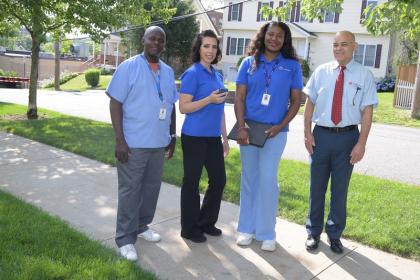 Visiting Nurse Services in Westchester will hold a Job Fair/Open House on Tuesday, April 24th, between 8:30 am - 5:30 pm.
Location:  VNS Westchester, 360 Mamaroneck Ave., 1st Fl., White Plains (metered parking available across the street behind Esposito's restaurant).  Refreshments available. 
Positions are available for: :
Registered Nurses
Physical Therapists
Home Health Aides
Social Workers
and others
A range of schedules are available including: full-time, part-time, fee-for-service, and weekend opportunities.
How to apply:
Interviews/appointments are preferred, but walk-ins are welcome. To be considered, please apply directly under Job Openings on the Careers section of our web site.  You will see all of our job listings. Please apply under the appropriate listing. If you meet the criteria or qualifications for one of our openings, we will contact you to set up an interview for this open house day, or another time/date that may work better for you.