News & Events
News & Events
Lead Image:

Your chance to kick the habit!
"How to Quit Smoking for the Very Last Time!"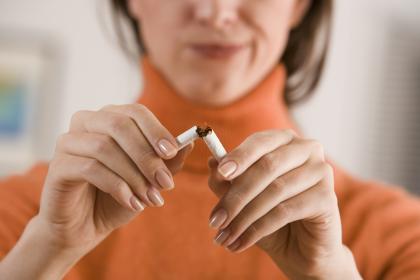 Let VNS Westchester help you keep your New Year's resolution to quit smoking. We're offering a  free, special one-hour workshop on January 9th at 7 p.m. at the White Plains Public Library open to all members of the public. We will explain how you can design your own roadmap to success and finally break your tobacco dependency.
VNS Westchester's Smoking Cessation workshops are based on the American Lung Association's " 5 A's" approach to Smoking Cessation and use the "Treating Tobacco Use and Dependence" Clinical Practice Guideline, a Public Health Service-sponsored guideline.  Our workshops reflect our experience as a premier provider of Smoking Cessation services in Westchester and adjoining counties.
This one-hour workshop will cover the following topics:
Choosing a Quit Date

The importance of picking a date that gives you enough time to grieve the loss of your "best friend", but not so far out that you have time to talk yourself out of doing it!

Tools Designed to Help You Succeed

A discussion of the medications/aids and alternative methods available to help you quit smoking.

Building a Plan to Support Your Quit Attempt
How to Remain Smoke-Free Forever
Presented by:
Sara Oppenheim-Somerville
Smoking Cessation Specialist
VNS Westchester
Date: Wednesday, January 9, 2013
Time: 7:00pm – 8:00pm
Location:
White Plains Public Library
100 Martine Avenue
White Plains, NY 10601
This workshop is a free public service program presented by VNS Westchester and the White Plains Public Library.