News & Events
News & Events
Lead Image:

VNSW Supports Sepsis Awareness Month - September 2017
Early Symptom Identification Can Save Lives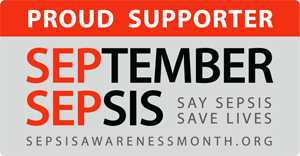 September is Sepsis Awareness Month and VNSW is joining national efforts to help spread awareness of this national health emergency.
Sepsis is the body's overwhelming and life-threatening response to infection which can lead to issue damage, organ failure, amputation and death. It is the #1 cause of death in U.S. hospitals, the #1 driver of patient hospital readmissions, and the #1 cost of hospitalization. 
It affects people of all ages, with children and the elderly with chronic health conditions among those at highest risk. While sepsis is a treatable condition, early symptom identification and rapid treatment are essential for successful outcomes.
Commonly misunderstood as a "hospital problem," over 80% of sepsis cases originate in the home and in the community.  As a home health care provider, VNSW routinely screens our patients for possible signs and symptoms of sepsis to ensure early intervention and treatment. 
By raising awareness of the signs and symptoms of sepsis, hospitalizations can be prevented and lives can be saved.
The Sepsis Alliance has easy-to-read fact sheets  and videos of real-life scenarios that can shed light on this serious yet treatable condition. 
Learn more by visiting: https://www.sepsis.org/sepsisawarenessmonth/