News & Events
News & Events
Lead Image:

From the CDC: Tips on Proper Handwashing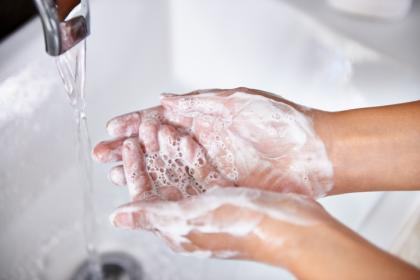 VNSW and our affiliate agency, Westchester Care at Home, are doing all we can to ensure the safety of our patients, our staff and the broader communities we serve in the wake of the COVID-19 outbreak. We have found the Centers for Disease Control (CDC) to be a reliable source for information on how to prevent infection from the virus.
According to the CDC, proper hand washing is one of the best ways to protect yourself and your family from infection. We encourage you to review and follow their guidelines presented below:
WHEN AND HOW TO WASH YOUR HANDS
Wash your hands often to stay healthy. We strongly recommend that you wash your hands:
-After blowing your nose, coughing or sneezing
-Before, during and after preparing food
-Before eating food
-Before and after caring for someone at home who is ill
-Before or after treating a cut or wound
-After using the toilet
-After changing diapers or cleaning a child who has used the toilet
-After touching an animal, animal feed or animal waste
-After handling pet food or treats
-After touching garbage
Five Steps to Wash Your Hands the Right Way
1. Wet your hands with clean, running water (warm or cold), turn off the tap, and apply soap.
2. Lather your hands by rubbing them together with the soap. Lather the backs of your hands, between your fingers, and under your nails.
3. Scrub your hands for at least 20 seconds. If it helps, hum the "Happy Birthday" song from start to finish twice.
4. Rinse your hands well under clean, running water.
5. Dry your hands using a clean towel or air dry them.
Following these procedures will help stave off infection from COVID-19.  Please visit the CDC's web site for further guidelines: www.cdc.gov