News & Events
News & Events
Lead Image:

New Administrator for Westchester Care at Home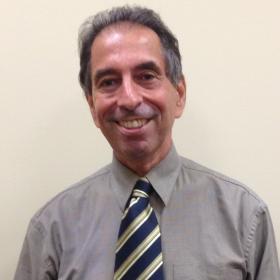 The Westchester Visiting Nurse Services Group, Inc., the parent company of VNS Westchester and Westchester Care at Home (WCAH), announced the appointment of Harvey Levine as the  Administrator for Westchester Care at Home.  Mr. Levine joined the agency on September 8th.
Mr. Levine made his professional career in the licensed home care environment for more than 25 years, working in both not-for-profit and for-profit environments. He began his career working all positions in a licensed agency and has served as a Chief Operating Officer or Administrator for the past 20 years. Most recently, Mr. Levine was the Administrator of The New Jewish Home/Home Assistance Personnel, Inc. which employed 850 home health aides and served 750 clients each week. In this role he assisted in the development of and had oversight for two Home Health Aide Training Programs. Mr. Levine holds a Masters in Public Administration from Baruch College in New York.
According to Timothy P. Leddy, Interim Chief Executive Officer of VNS Westchester, "At a time when the need for qualified home health aides is growing dramatically, we are fortunate to be the beneficiaries of Harvey Levine's depth of expertise and experience in this industry. We are confident that Harvey will be instrumental in expanding our home care workforce and in equipping our staff with the best possible training and support needed to enhance the health and well-being of community residents."
About Westchester Care at Home
Established in 1988, Westchester Care at Home (WCAH), an affiliate of VNS Westchester, is a NYS Licensed Home Healthcare Agency that provides dedicated, compassionate certified home health aides to assist with activities of daily living on a flexible schedule or on a live-in basis. Supervised by Registered Nurses, WCAH's home health aides provide companionship as well as personal care and household services to help individuals live independently in the comfort of their homes.  Services, available to residents of Westchester, the Bronx, Putnam, Dutchess and Rockland counties, include meal preparation, housekeeping and laundry, shopping and errands, escort to medical appointments  and family gatherings, assistance with pre-poured medications, home exercise, personal hygiene, and conversation, as well as respite care for families and caregivers. WCAH is a CHAP-accredited agency (Community Health Accreditation Program) which indicates that it exceeds national standards of care.