News & Events
News & Events
Lead Image:

New CFO at Westchester Visiting Nurse Services Group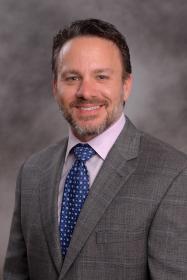 Timothy P. Leddy, President & CEO of Westchester Visiting Nurse Services Group, Inc., (WVNS) announced the appointment earlier this spring of Chris Cardone as its new Chief Financial Officer. In this role, Cardone oversees all financial operations for the Group's two agencies:  VNS Westchester, its not-for profit Certified Home Health Care Agency (CHHA), and Westchester Care at Home, its NYS Licensed Home Care Agency.
Prior to WVNS, Cardone served as the Finance Director at the VNS and Hospice of Fairfield County in Connecticut. "Chris brings over 18 years of direct experience as the financial leader in a well-respected CHHA with a similar design and reputation as our agency," said Leddy. "His extensive experience and deep knowledge of financial reporting and controls, billing and IT systems and integration within the home care field are tremendous assets for our organization."
Cardone received his BBA from SUNY Oswego and resides in Brewster, NY.