News & Events
News & Events
Lead Image:

New Director of Patient Services Appointed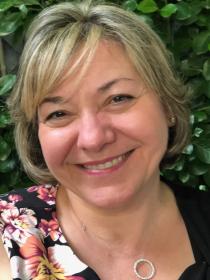 Timothy P. Leddy, President & CEO of the Westchester Visiting Nurse Services Group, Inc. announced the appointment of Joann Parliament as the new Director of Patient Services for Visiting Nurse Services in Westchester. She has been Acting Director of Patient Services since March 2018.
Joann has a distinguished record of service to the agency, serving in a number of progressively responsible leadership positions for more than 30 years. Starting as a Public Health Nurse, she was subsequently appointed Clinical Information Systems Coordinator, Clinical Manager and most recently served as Director of Admissions for the past 15 years.
In this role she has been instrumental in increasing patient admissions and in developing policies and procedures that have led to more efficient and effective care of patients transitioning from hospitals and other acute and post-acute facilities to our home care services.  She has established enduring relationships with a wide range of health care providers and social service agencies to ensure safe transitions of care for thousands of patients.
According to Leddy, "Joann has been a tremendous asset to our agency in every role in which she has served. She is extremely well versed in all aspects of clinical care and is held in high regard by our staff, our healthcare partners and by the many patients and families whom she has assisted over the years in her clinical and administrative roles. She exemplifies our values of always putting the patient's needs first. We are delighted she will be taking on this well-deserved role as our agency's new Director of Patient Services."
With her extensive knowledge of homecare and insurance procedures and regulations, Joann has also played a key role in educating healthcare professionals, managed care companies and senior advocate groups in the region, often being called upon to serve as a guest speaker. She serves as Co-President of the National Post-Acute Care Continuum of the Greater NY/Fairfield County chapter. Her expertise has been recognized by the Cochran School of Nursing and Pace University where she has taught classes on a variety of home healthcare subjects.
Joann began her career as a Staff Nurse and Assistant Head Nurse at St. Joseph's Medical Center in Yonkers. She graduated from the Cochran School of Nursing as an RN. She received her BSN from Mercy College and her MS in Health Care Administration from Iona College.