News & Events
News & Events
Lead Image:

New VNSW Community Care Navigation Agency Launched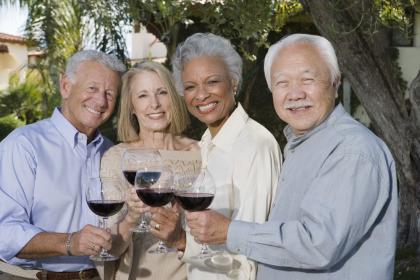 Click here to read about VNSW@CCN in Crain's Health Pulse.
Westchester Visiting Nurse Services Group, Inc. (WVNS Group) today announced the launch of VNSW Community Care Navigation, Inc., (VNSW@CCN), a new company that will provide a wide range of care navigation services for individuals, employers and groups.  The company, based at the Group's headquarters in White Plains, is the newest addition to its family of agencies, which includes VNS Westchester, VNSW@Home and the VNSW Foundation, Inc.
According to VNSW@CCN Administrator, Regina Melly, "The needs and goals of adults often change dramatically as they transition through different life stages. This is especially true for older adults who may be facing changes in their health status, lifestyle and social relationships. However, many adults adapting to new circumstances find it challenging to identify and navigate the services and support systems that can provide them and their families with a greater sense of well-being and peace of mind.  Our team of Care Navigators and Entitlement Specialists can lift this burden by providing coordinated care navigation, life planning and wellness services in the comfort of the home setting, either in-person or virtually."
VNSW@CCN's staff work closely with individuals and/or family members to provide services that take into consideration their goals and wishes regarding physical and cognitive wellness, social and emotional needs, legal matters (e.g., advanced directives), occupational goals and living environment.  "Our aim is to engage and empower individuals by developing a personal Life Plan that will guide them through the changes they are confronting now, and may encounter in the years ahead," said Melly. "This is supplemented by a host of direct support services, including 24/7 emergency access to one of our Care Navigators, should critical needs arise."  
Additional services assist individuals with discharge planning and transitions among care settings, enrollment in insurance and other entitlement plans, adoption of healthy behaviors through regular check-ins, and identifying and implementing other resources that enable clients to safely age in place.
Services for Employers and Groups
In addition to providing services for individuals, Melly pointed out the emerging need among employers for care navigation and life planning services for their employees.  "Many companies are grappling with work productivity loss among employees who represent the 'sandwich generation' – adults who are simultaneously caring for their children and their aging parents," said Melly.  According to a recent study, one in seven adults provide caregiving to other adults, accounting for an average of 80 minutes spent daily on these activities.  As a result, working caregivers who provide assistive care are three times more likely to show a decline in productivity during the workday, including time taken off from their jobs. "In these circumstances, our Care Navigators can step in and take on many of these tasks, allowing employees to focus more on their own lives and careers. This in turn will help employers to reduce absenteeism and fulfill productivity needs."
Melly has also been working with administrators at senior living facilities, who have expressed the need for coordinated life planning and other wellness services for their residents.  "We have also found a tremendous need for these services among religious orders, where average ages tend to be in the 70's and 80's," Melly explained. "For men and women religious, the challenges brought on by aging may be particularly concerning in light of their unique set of needs relating to preserving religious traditions and maintaining ties to their communities." 
Over the past year and a half, the Congregation of Notre Dame (CND) has partnered with VNSW@ CCN to receive Care Navigation services, including the development of personal life plans for CND's Sisters. According to Province Leader, Sr. Mary Anne Powers, and "The Care Navigators' compassionate presence, prompt response and critical problem solving have created a safety net in each of our local communities that previously did not exist.  This support was needed before COVID-19, and was even more critical during these past months. It relieved the local communities and our Leadership of the responsibility and worry of getting necessary medical attention, and helping our Sisters to be proactive and realistic as they face the expected and unexpected challenges of aging."
WVNS Group President and CEO, Timothy P. Leddy, views the launch of VNSW Community Care Navigation as a natural extension of the organization's mission and brand.  "Thousands of people have entrusted VNS Westchester with their home health and personal care needs for 120 years," observed Leddy. "Our community care navigation services build  on our tradition of providing the highest caliber of care to those who wish to age in place safely, and achieve the best possible quality of life."
For more information on VNSW Community Care Navigation, Inc., visit vns.org/vnsw@ccn or contact Regina Melly at rmelly@vns.org/.