News & Events
News & Events
Lead Image:

VNS Westchester Pilots New Technology to Enhance Safety, Security of Home Care Staff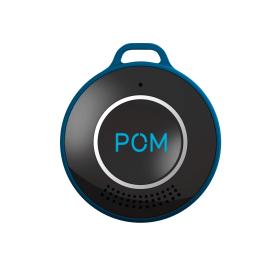 With staff safety emerging as a major concern for home healthcare workers across the nation, Visiting Nurse Services in Westchester (VNSW) and our affiliate, Westchester Care at Home, are partnering with POM, a personal safety tech firm, to provide our field staff with a new tool that will help ensure their safety when making home care visits to patients.  A pilot program to launch later this fall will equip a group of staff members with the POM safety device, instantly connecting them to emergency responders through a sophisticated GPS tracking and alert system.
According to Westchester Visiting Nurse Services Group, Inc. President & CEO, Timothy P. Leddy, "For our home care staff, the patients' homes are their workplaces. With thousands of patient visits each year, staff may sometimes find themselves in volatile situations both inside the home or when visiting unfamiliar or unsafe areas, threatening their sense of security. Staff may encounter unstable patients or family members, potentially dangerous pets, or observe signs of abuse or domestic violence in the home. Environmental hazards, such as unsafe or unsanitary conditions, may also require emergency aid.  With the POM security device, we're taking our staff safety program to the next level by embracing rapid response technology that will connect them to the critical aid they need when they need it."
The POM is a compact portable device that attaches to a keychain or ID badge or can be tucked into a purse or pocket. In an emergency situation, home care workers tap the device, triggering a call to 911, law enforcement, health departments and other emergency responders, or to family members, with 24/7 coverage. The GPS tracker instantly sends the individual's location and profile to these agencies, as well as to the managers or supervisors on staff, saving the time it would normally take to activate a cell phone, search contact lists and relay information to dispatchers.
"The POM system is a faster, easier and more reliable way of connecting the home care worker to the help they may need in the field," said POM CEO, AJ Leahy. "In dangerous situations, it even allows them to call for help silently without taking their attention off the situation. The dispatcher will hear everything and see the location, while no one else will know the alert was triggered. POM stands for Peace of Mind, which is precisely what we hope to instill in VNSW's home care workers as well as the leadership who have their safety and security top of mind."
About VNSW
Founded in 1901, Visiting Nurse Services in Westchester is the largest and only independent, not-for-profit, Medicare-certified home healthcare agency in Westchester, also serving the Bronx, Dutchess, Putnam and Rockland counties. Our comprehensive suite of high-quality, personalized home healthcare services helps over 10,000 people each year to recover from illness or injury or manage chronic health conditions in the comfort of their homes, while preserving their dignity and independence. Our core services, as well as a wide range of specialty programs, including Telehealth remote patient monitoring, help to reduce unnecessary hospital readmissions and advance population health in our region. For more information, visit: www.vns.org
About POM
Based in Newark, NJ, POM, the Peace of Mind Company, is dedicated to solving personal safety problems, founded on the belief that simple, accessible technology can protect the people that we love and care about most. The POM device is the company's first step in fulfilling that vision. The POM system has been deployed across dozens of organizations, including health care, colleges and universities, corporations, and municipalities providing peace of mind to thousands of individuals.. For more information, visit www.getthepom.com/healthcare.