News & Events
News & Events
Lead Image:

Westchester Visiting Nurse Services Group Announces Interim President/CEO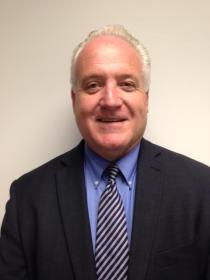 Kyle O'Loughlin-Cahill, FACHE, Chairman of the Board of the Westchester Visiting Nurse Services Group, Inc., the parent company of VNS Westchester (VNSW) and Westchester Care at Home (WCAH), announced that Lou Nemnom resigned his position as President & CEO, effective December 5th.  The Board accepted his resignation and thanked Lou for his contributions to the agencies over the past 3 ½ years.
As an interim step, the Board has named Timothy Leddy, the agency's current CFO, as Acting CEO. Prior to joining VNSW, Leddy served as President & CEO at the Visiting Nurse Association of Brooklyn and Empire Home Care Services.   A formal search will be undertaken to fill the role of President & CEO on a permanent basis.
VNSW maintains its status as the largest independent, not-for-profit Medicare-certified home healthcare agency serving Westchester, the Bronx, Dutchess, Putnam and Rockland counties.  Westchester Care at Home will continue to serve as its affiliate agency providing private duty home health aide services.
According to Ms. Cahill, "we are confident that our agencies will continue to make a positive difference as we implement our mission to improve the health and sustain the independence of residents in the counties we serve through accessible, comprehensive home health care services. We value the support from and collaborations with our many health care and business partners in the region.  We look forward to continuing to work with these organizations on shared goals of providing high-quality, patient-centered care for all."