News & Events
News & Events
Lead Image:

WVNS Group President/CEO Appointed to HCA Board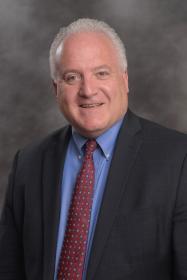 Timothy P. Leddy, President & CEO of the Westchester Visiting Nurse Services Group, Inc. (WVNS), was appointed to the Board of Directors of the Home Care Association of New York State (HCA) at their May 4th meeting in Saratoga Springs.
HCA is New York State's premier home care association. The organization advocates for quality, community-based care, representing hundreds of dedicated providers and home care workers, and communicates with policymakers in Albany and Washington.  As a member of the HCA Board of Directors, Leddy will play a key role in promoting and implementing a vision and strategic policy direction for the home care industry and the Association.
Leddy has served as President & CEO of the WVNS Group since November 2015 and was Interim President and Chief Financial Officer at the agency beginning in June 2014. The Group is the parent organization of VNS Westchester, its Certified Home Health Care Agency and Westchester Care at Home, it NYS Licensed Home Care Services Agency. Among his accomplishments at WVNS, Leddy has overseen the design of a new behavioral health program, negotiated key managed care contracts and helped the agency to achieve an impressive 15% increase in admissions over the past year. He installed new quality control initiatives that have helped VNS Westchester to regain Home Care Elite™ status in 2015 and to maintain one of the lowest patient re-hospitalization rates in the Lower Hudson Valley.
"Through his leadership at WVNS Group, and his three decades serving in prominent positions in home care, Tim has garnered a wealth of industry expertise that has enabled him to successfully bridge the needs between operations and finance, offering innovative solutions to effectively manage both areas," said Joanne Cunningham, HCA President.  "His depth of financial and industry knowledge has yielded direct benefits to HCA over the years. We are excited to welcome Tim to the Board of Directors."