Memberships and Accreditation
VNS Westchester's memberships in national, state, county and local associations are an important means of keeping us current with changing healthcare and economic trends.   Though our active participation at conferences and programs, and as members of steering groups and blue ribbon panels, we play a central role in advocating for policies and programs that enhance the health and well-being of residents in the counties we serve. 
 
Agency Memberships
Access to Health Care: A Critical Issue for Westchester & Putnam
American Academy of Home Care Physicians
Boxwood Alliance
Business Council of Westchester
Case Management Society of America
Central Westchester Geriatric Committee
Home Care Association of New York State
National Association for Home Care& Hospice
Northern Westchester Geriatric Committee
Visiting Nurse Associations of America
Westchester County Association- Blue Ribbon Task Force on Healthcare Reform
Westchester County Medical Society
Yonkers Chamber of Commerce
 
Agency Accreditation

VNS Westchester was the first agency in the region to receive national CHAP (Community Health Accreditation Program) accreditation from the National League of Nursing. CHAP accreditation continues to be awarded to VNS Westchester on an annual basis due to our consistent record of:
supporting a consumer-oriented philosophy and purpose
providing services of the highest quality
having the human, financial and physical resources to accomplish our mission
being positioned for long-term viability
Honors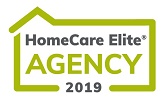 VNS Westchester has been named a Top Agency of the 2019 HomeCare Elite™, a recognition of the top-performing home healthcare agencies in the United States. The prestigious award, sponsored by OCS Homecare by National Research Corporation and DecisionHealth, is the only performance recognition of its kind in the home health profession. This recognition is based on meeting rigorous standards, including quality outcomes, best practice implementation, patient experience, quality improvement and consistency, and financial performance.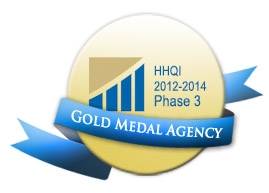 VNS Westchester was named a Gold Medal Agency by the Home Health Quality Improvement (HHQI) National Campaign for demonstrating our dedication to quality improvement in patient care.